For today, we have low flame-trekking ahead to border on probably not more than an extensive walk. Our backpacks stay at the hostel and we close to Ferreries, as here is the biggest gorge on the islandcalled barranc S'Algendar (barranc=gorge). And we are about to check how the land lies. Our trail is on the Camí Reial, one of the earliest known on Minorca. It's on our map, so we don't have any problems to keep orientation.
We can definitely recommend the tour for scenic and culinary reasons as well, as all along the way we have wild fig and pomegranate trees and its fruits cry for harvesting.
In total, the tour takes about 4 hours, even if you engage every single horse wayside to conversation (like me).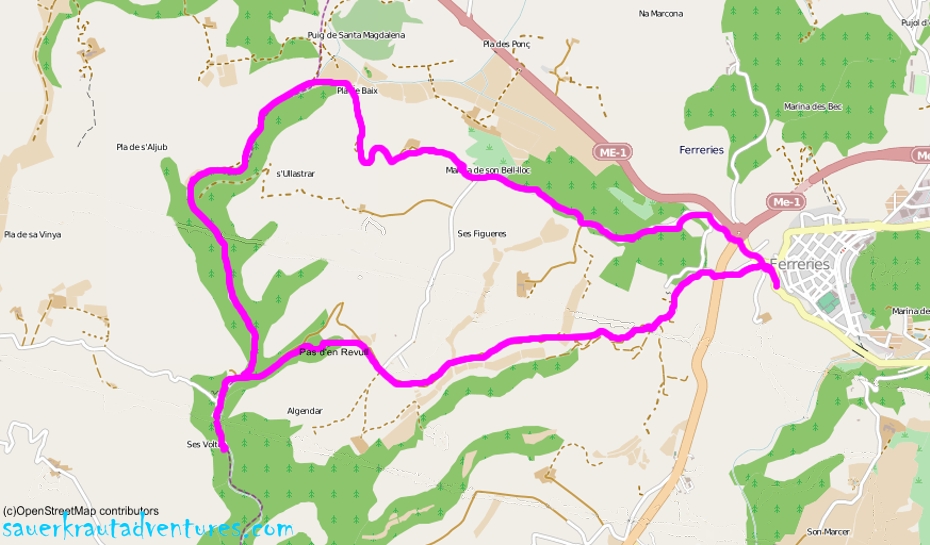 Before we reach Ferreries at the end, we experience a picture-perfect scenery: two donkeys under the olive tree at the typical menorquin stone wall waiting for the end of summer. Perfect that we had the fruits before as that makes me use our taken veggies to stodge the critters until they posture perfectly. I love that pic, THAT'S Minorca! :)
Back at the hostel we fell into deep sleep for 3 hours, just interrupted for having dinner. After that we stroll around the village and pack our bags – as tomorrow leads us back to the sea.