What are we about to do on the last day of our trekking tour around the Menorcan island?  We've rented a car for sure! ;)
Today, we are going to visit places we missed out when hiking the Camí. Either as we haven't had enough time, or no accommodation, or simply as they were not along the direct route.
As the island is really pretty small (as said before, almost 50 km east-west extension), one can easily drive criss-cross. But near the destinations, we had to walk as well as the most beautiful areas are not accessible by car, fortunately.
Highlights have definitely been the Cape de Cavalleria in the far north and Pont d'en Gil in the west, north of Ciutadella.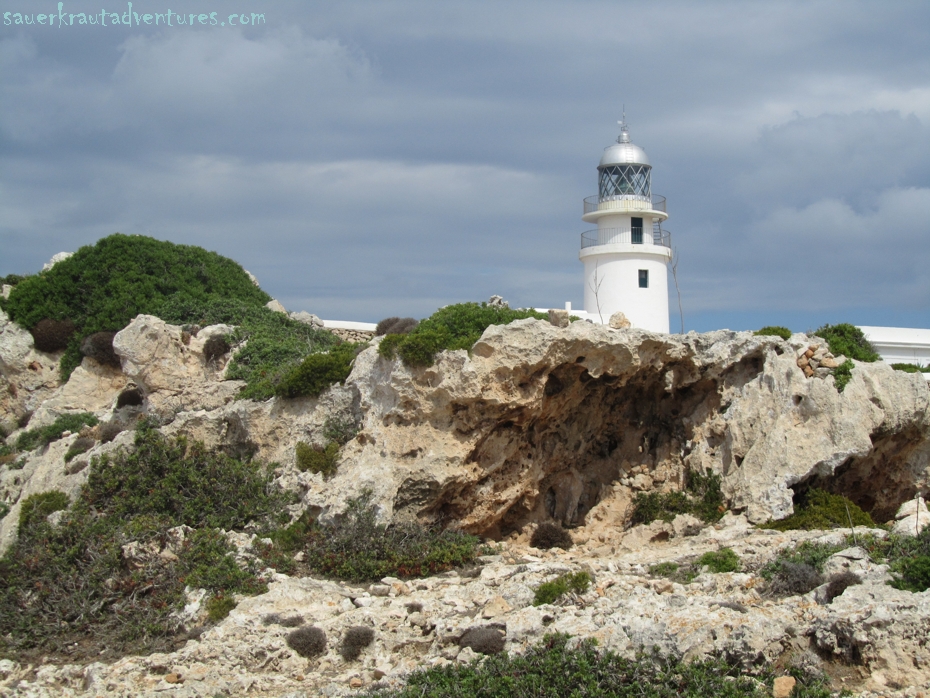 For the nights near Mahón we definitely recommend to spend one in Es Castell (about 4 km south of Mahón center). At Calasfonts, the small fishing harbor, you find many restaurants and bars in an amazingly picturesque way. And that our waiter was a catastrophe could definitely not affect the atmosphere negatively! ;)
So dear loved ones – that was that. We've made it. Tomorrow we go back to Barcelona, what is a 9 hours ride again – enogh time to prepare ourself for civilisation again.
For Minorca, here the impressionistic fast motion summary: stunning landscape, pretty relaxed, super diverse coastlines, amazing beaches, veeery nice people, appropriate food. Sea, sun, more sun, more see – go see! Picture perfection. We cannot do more than recommend it. Now it's your turn …
Adios, thanks for reading and see you soon for the next trip !