From: 3 generations match in Paris – a travel challenge
Sometimes it's tricky even to travel with yourself. To travel six abreast may create a situation where everything is possible: full enjoyment or complete frustration. If you spread those six to 3 generations, 4 different language levels and 37 different expectations of an enjoyable journey, all odds are for the latter.
Thats our initial situation when we decided for a family trip to celebrate granny's 60th. But where to go to? Paris!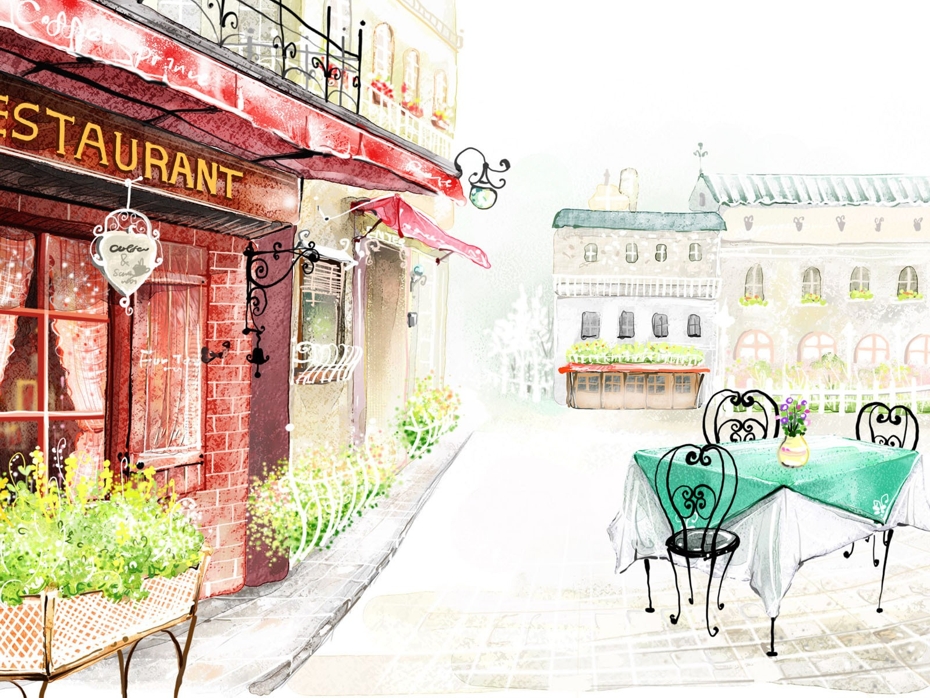 A city trip seemed the best to accommodate all wishes, spirits and speed limits. Not to forget the fact that grandma always wanted to see Paris – and we prevent her from the inevitable  group package tour what she would have to attend because of her lack of language knowledge. Aren't we heroes? ;)
As I'm 'so good at' and granny couldn't be involved in the preparation in order to ensure the surprise effect, I'm committed to wear the orga hat. Looks crappy but allows me to make some self-serving decision. To the sheer benefit of the fellowship, of course … ;)
Ah well, the fellowship: All from one family clan, ages of 15, 18, me, 60, 63, 69. Jippieee. Let's see if (and how) we can manage the balancing between kebab shop and dinner cruise, barefoot walking and coffee house, just between run and retirement. Particularly as only 82 estimated minutes lay in  between of going to bed for some and getting up for the others.
Since we've found the appropriate travel period for a week in April, the first big question was coming up:

We, the younger fraction, like to go easy on the budget thus are fine with staying at hostels – but it doesn't work at all for the others this time. Hotel accommodation may be tricky only for the matter of fact that we would need to book 3 double rooms – what arises the question where to be together for a glass and a chat or just to hang around. To be forced always to go to restaurants is economically a very bad idea in Paris – that's what I'm sure about though I've never been there.
The exit shows up in form of a really great idea I wouldn't keep back: holiday apartment! Those thingies are not only available at beach resorts – also almost all bigger cities have some on offer. The advantages are perfectly clear: All under one roof, free in our schedules, always the self-catering option and, in the ideal case, you feel a bit like being at home. Not to mention the economic aspect, of course it is much cheaper for six than staying at a hotel.
Fairly quickly I find the appropriate, fall in love with the interieur and confirm the booking right away. Look, that's our place to be at Montmartre: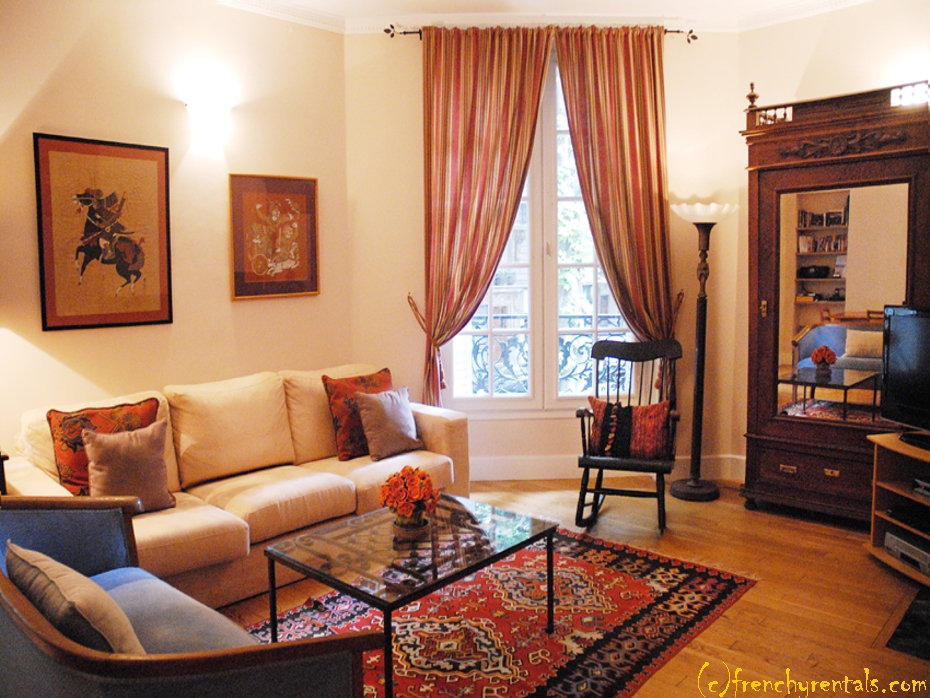 After all preparation was done we arrive mid of April with best spring weather. For 6 plus luggage it's worth to take a taxi bus to the city center. The apartment is wonderful, indeed and we decide to stay although there is no shoe horn for the retirees ;). During the week we'll find the location to be really great: We live calm and quaint in the most beautiful quarter of Paris, but subway and two buslines only 50 metres down the street let us easily reach the most popular starting points for our daily tours.
Pretty perfect though – a very good base for the the following days. I would just recommend that to you, the holiday apartment matter. Best travel-relevant idea I had in a long while!
Some impressions and recommendations for activity do's (and also dont's) in my next post. Catch up with you later then … Salut!!